Interior Services
Home, Office, Personal
When suggesting paint color and finish choices, I found your professional experience to be invaluable in determining the best color schemes with the best wear-ability. Gregg S.
Our Signature Service is in interior repaints.
When reviewing your interior project we can help you with color selection or color matching.
Here are some tips when choosing color. Ask yourself:
Will you be keeping the same furniture and window treatments that you have now?
What kind of lighting do you plan on having? Is it also going to change?
What is the room used for? Reading? Sleeping? Relaxing?
Make the color choice by looking at the paint samples at different times of the day. Lighting can affect the appearance of the color.
You will also need to choose what kind of color finish you would like:
Flat
Eggshell
Satin
Semi-gloss
Gloss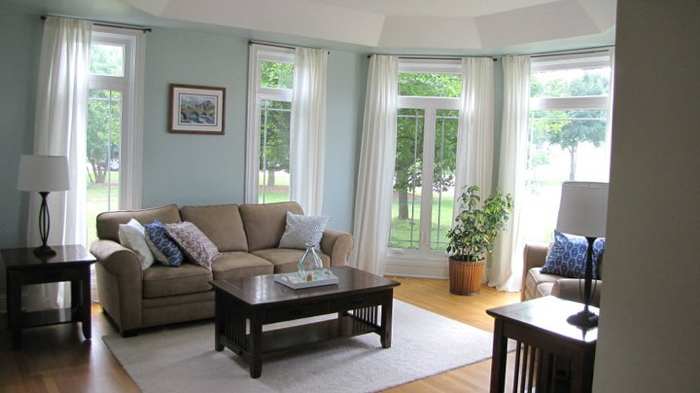 In the past, the higher the gloss the more washable the paint surface. However, with improved paint quality now many paints are very washable in a flat finish. So it has become more a matter of preference than of necessity.